100 Things To Do In Iowa Before You Die with Reedy Press
Blog
Books
Order your book here: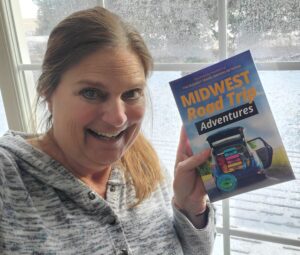 I was thrilled to partner with 10 other authors of the Midwest. We wrote about 12 Midwest states and have road trips for you. Midwest Road Trip Adventures takes travelers along some of the most storied highways and byways in this unique and spectacular region of the United States. Just a few of the featured destinations include The Great River Road and Route 66, historic lighthouses along the shores of Lake Erie in Ohio, and canyons in Kansas. There's so much more to the Midwest than you might have imagined, so let our authors guide you on your journey through America's heartland.
E Book:
How To Start A Social Media Breakfast Club
Freelance Writing
Who Doesn't Remember Road Trips With Family?
See The Grand Canyon from a rental RV
Dinner With Amelia Earhart's niece
Medora, North Dakota Tourism Magazine